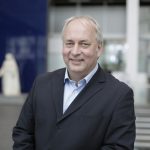 The UK-SCL – a model open access policy based on the Harvard model – enables academics and their institutions to retain re-use rights without compromising their ability to publish in the journal of choice. It furthers UK funder aims of increased openness and transparency in research and supports REF2021 eligibility and compliance with many funder OA policies.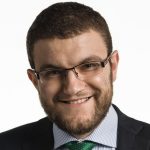 The UK SCL represents an easier, less burdensome route for academics to achieve open access to their work, thereby broadening their readership and enabling hassle-free compliance with funder policies. Modelled on actively successful policies elsewhere, it is a hugely positive undertaking for the UK research community.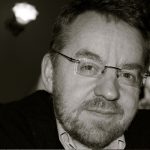 Professor Stephen Curry
Assistant Provost (Equality, Diversity & Inclusion)
Professor of Structural Biology / Imperial College London
For too long academics like myself have handed over copyright on our research articles without properly thinking through the consequences. The UK Scholarly Communications Licence is a sensible and constructive initiative that empowers researchers to retain an appropriate and proportionate level of control on their work, without compromising their ability to have it published in peer-reviewed journals.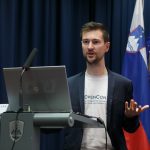 Doctor Jon Tennant
Communications Director at ScienceOpen
Founder of PaleorXiv
Founder of the Open Science MOOC / ScienceOpen
The UK SCL represents an important step towards accelerating scholarly communication of research by allowing authors to retain their rights, enabling maximum re-use.

/ SCONUL
SCONUL strongly supports the introduction of the UK Scholarly Communications Licence which will foster scholarly communications by allowing academics to retain re-use rights for their work. It means they can publish in their journal of choice irrespective of whether or not it is compliant with OA policies. And it will drive impact as open access has been shown to increase citations. Academics, institutions and publishers should feel comfortable in embracing the licence which is modelled on successful policies already in use elsewhere and which is a proportionate and workable response to the challenges that academics and their institutions face in the current OA environment
Tell us what you like about the UK-SCL
We'd love to hear from others who think that the UK-SCL model policy and licence is a good idea. You can contact us here to add your support.